Yamaha MG16 Rugged 16-Channel Analog Mixing Console
Yamaha
$617.00
$479.99
479.99
The Yamaha MG16 is a compact, yet rugged small-format analog mixer. The MG16 features 10 ""D-PRE"" Class-A microphone preamplifier channels, 6 with powerful one knob compressors, 4 stereo line level inputs, 4 Aux buses, 4 Group buses, and 60mm faders. The MG16 is the perfect mixer for small bands and groups.
SKU MG16CA
Authorized Dealer: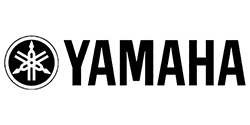 D-Pre Mic Preamps
The Yamaha MG-16 audio mixer is equipped the same low-noise/high-spec Yamaha D-PRE microphone preamps as can be found in its Steinberg interfaces and premium MGP mixers. Mono inputs are outfitted with Neutrik combo connectors to accept XLR mic/line signals or ¼" balanced inputs. 48v phantom power is available on channels 1-12 to allow for the use of dynamic mics or condensers.
Single Knob Channel Compressors
Yamaha's one-knob smart compressors adjust threshold and attenuation in a single sweep, preventing loud signals from sticking out in your mix by evening out their dynamic range. These compressors are on the utility side of the spectrum with a natural sound that gets the job simply and without frantic knob jamming when you're on the spot. Great for snare drums, bass guitars, and dynamic vocalists in a live setting.
Road-Ready Metal Chassis
Yamaha listened when users voiced concerns over the plastic housings found on earlier MGs. As of 2014, all Yamaha MG mixers (the MG16 included) now have rugged metal chassis to survive banging around in a backpack or travel rack. This unit is also rackmountable with the optional kit (sold separately) and includes a detachable IEC power cord to keep your rig tidy.
Worldwide Power
The Yamaha MG16's universal power supply allows you to plug in and power up anywhere in the world. This feature is a godsend for serious touring acts and international bands. See bullets for more details.
Features
Third generation of the Yamaha MG series of analog mixers
Completely revamped for 2014
Portable robust FOH mixer, or recording studio microphone mixer
16 analog inputs: 8 mono, 4 stereo
10 Yamaha D-PRE premium mic preamps
8 "smart" single-knob channel compressors
Balanced XLR stereo outputs for long cable runs
3-stage LED master meter
Lighted channel on/off switches
4 group busses, 4 aux busses
Compact
Lightweight
Rugged metal chassis
Rackmountable
Universal power supply works all over the world
Pad switches (ch 1-10)
48v phantom power (ch 1-12)
Three band EQ + 80 Hz HPF (ch 1-12)
Dimensions: 20" x 17.5" x 5"
Weight: 14.5 lbs
Phantom Power
+48 V switchable, channels 1 - 12
Input Channels
8x mono [mic/line]
2x mono/stereo [mic/line]
2x stereo [line]
Output Channels
2x stereo out
1x monitor out
1x headphone out
4x aux out
4x group out
Bus
Stereo: 1
AUX: 4
GROUP: 4
HPF
80 Hz, 12 dB/oct (mono/stereo: MIC only)
Compressor
Threshold: +22 dBu to -8 dBu
Ratio: 1:1 to 4:1
Output level: 0 dB to 7 dB
Attack time: approx. 25 msec
Release time: approx. 300 msec
Equalizer
EQ high gain: +15 dB/-15 dB, frequency: 10 kHz shelving
EQ mid gain: +15 dB/-15 dB, frequency: mono 250 Hz - 5 kHz peaking
EQ low gain: +15 dB/-15 dB, frequency: 100 Hz shelving
LED
Peak LED turns on when post EQ signal reaches 3 dB below clipping
Total Harmonic Distortion
0.03% @ +14 dBu (20 Hz to 20 kHz), GAIN knob: Min, 0.005% @ +24 dBu (1 kHz), GAIN knob: Min
Frequency Response
+0.5 dB/-1.5 dB (20 Hz to 48 kHz), refer to the nominal output level @ 1 kHz, GAIN knob: Min
Equivalent Input Noise
-128 dBu (mono input channel, Rs: 150 Ω, GAIN knob: max)
Residual Output Noise
-102 dBu (STEREO OUT, STEREO master fader: min)
Power Requirement
AC 100 - 240 V, 50 / 60 Hz
Dimensions
17.5 x 5.1 x 19.7" (444 x 130 x 500 mm)
Net Weight
14.6 lb (6.6 kg)
FREE standard ground shipping on orders over $99 to the 48 contiguous states. See Terms and Conditions for full details and exemptions.
All products are covered by ProAudioSuperstore.com's 30-day Return Policy. See Terms and Conditions for full details and exemptions.
Warranty
New product. Includes standard 1-year manufacturer warranty.