Sennheiser e935 Dynamic Vocal Microphone
Sennheiser
$219.00
$179.95
179.95
Top Seller The Sennheiser e935 is a premium handheld dynamic stage vocal microphone. The e935 has a custom-tailored frequency response that is perfect for vocals and speech. Get tons of gain before feedback with its cardioid pattern and neodymium magnet.
SKU E935
Authorized Dealer: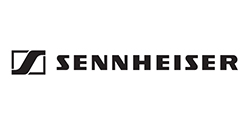 The Sennheiser e935 Microphone — Nothing Else Will Do
Part of Sennheiser's flagship 900 series, the Sennheiser e935 is the premier choice for backline and rental companies. With its rugged construction and excellent class-leading sound quality, you can be confident the e935 will perform night after night. The e935's frequency response has been specifically tailored for vocal performance and its tight cardioid pickup pattern provides extra gain before feedback even on the loudest of stages.
Reliable Sound
Sennheiser microphones are built in Germany to exacting specifications. The e935 screams German build quality. With its Neodymium ferrous magnet and Falcon ring, the e935 will have a consistent sound no matter the environmental conditions. Whether humid or dry, high or low altitudes, this microphone will sound the same regardless.
Sennheiser e935 At A Glance:
Rugged metal contruction
Shock-mounted capsule
Cardioid pickup pattern
Hum compensating coil
Neodymium ferrous magnet with boron
Falcon ring: Consistent sound over time
Made in Germany
What's In The Box:
1 Sennheiser e935 Microphone
MZQ 800 microphone clamp
Pouch
User manual
Document of Warranty
Dimensions: 47 x 151 mm
Connector: XLR-3
Frequency response (Microphone): 40 - 18000 Hz
Weight: 355 g
Sensitivity in free field, no load (1kHz): 2,8mV/Pa = -51dB (0 dB = 1V/Pa) = -71 dB (0 dB = 1V/ubar)
Nominal impedance: 350 Ω
Min. terminating impedance: 1000 Ω
FREE standard ground shipping on orders over $99 to the 48 contiguous states. See Terms and Conditions for full details and exemptions.
All products are covered by ProAudioSuperstore.com's 30-day Return Policy. See Terms and Conditions for full details and exemptions.
Warranty
New product. Includes standard 2 year manufacturer warranty.