Tascam DR-701D 4-Channel / 6-Track Multitrack Field Recorder with Onboard Omni Microphones
Tascam
$799.99
$499.99
499.99
Capture up to four tracks of high-resolution audio from external sources and the onboard omnidirectional microphones plus a stereo mix, route audio to and from your camera, and conveniently monitor through headphones. With versatile mounting possibilities, timecode support, and tight camera sync via HDMI I/O, the DR-701D integrates seamlessly into your video production setup.
SKU DR701D
Authorized Dealer: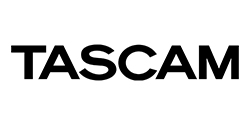 The Ultimate Portable Audio System for Video Production
A timecode generator is included for location reference, which can be jam synced from a SMPTE generator, camera, or smart slate. The HDMI in and out allows a DSLR camera to start recording on both devices, and video clock prevents drift between sound and picture. Four mic inputs can be individually recorded and mixed to a stereo track, for a total of six-track recording. For additional tracks, multiple units can be cascaded together. The lightweight yet rigid chassis is forged from a magnesium alloy. Tripod mounts on the top and bottom of the unit allow the unit to mount under a camera, attach to a follow-focus cage, or used stand-alone. Designed for the needs of professional filmmakers, television producers, advertisers, and documentarians, the DR-701D packs high quality multitrack recording into a package compact enough for use with any camera.
Viewed as the ultimate portable audio system for video production the TASCAM DR-701D now supports Virtual Reality (VR) content creators with the Version 2.00 firmware update. This new update supports Ambisonics recording by enabling encoding both A and B formats and providing a real-time stereo monitor mix of B format content.
Along with robust and compact body, DR-701D is the ideal recording solution for VR production.
FREE standard ground shipping on orders over $99 to the 48 contiguous states. See Terms and Conditions for full details and exemptions.
All products are covered by ProAudioSuperstore.com's 30-day Return Policy. See Terms and Conditions for full details and exemptions.
Warranty
New product. Includes limited 1-Year warranty for parts, limited 90-day warranty for labor.