Dentist Office PA Package 2
Audio Acoustics
$899.00
$549.00
549.00
A Do-It-Yourself kit for a small dentist office when you would like to provide your own music source for basic background audio purposes. This package is for the budget-minded customer where sound quality is not a priority.
SKU DENOFFPA2
Authorized Dealer: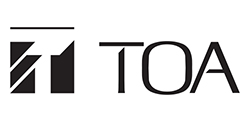 A Simple, Great Sounding PA For Your Office
Package 2 is for the dentist office that wants an affordable sound system for basic music playback with the occasional need for paging. The Lowell speakers in this package are designed more for paging purposes than music, so full range music may sound pretty dull, but it's an affordable system to get started with. You can always upgrade the speakers at a later time if you so choose.
If sound quality is of the utmost importance to you, then the Dentist Office PA Package 1 or the Large Office Sound System Package are much better choices.
The Dentist Office PA Package 2 Includes:
1 x TOA BG235 35 Watt mixer amplifier
6 x Lowell 810-T72 Ceiling Speakers
6 x Lowell LBS8-R1 Tile Bridge Supports
6 x Lowell WB8 Speaker Baffles
500' roll of 18ga 2-cond speaker wire.
6 x AT35 wall-mounted volume controls
1 x Hosa CMR203 cable for connecting an iPad or portable music player
---
TOA BG-235 At A Glance:
Massive Power supply for high-quality, reliable sound.
All inputs and outputs on removable Euro-block connections for easier installation
3 inputs:

Mic/Line 1 w/ Balanced phoenix input and Manual Mute Trigger
Line 2 w/ Phoenix & RCA summing connector
Line 3 w/ Phoenix & RCA summing connector

MOH/Zone2 balanced line output assignable via rear-panel dip switches. Selects any or all three input channels-no muting. Can be used for Music on Hold or 2nd Zone
Power outputs available at 4 Ohm, 25V & 70V for more system flexibility.
Dedicated Bass & Treble controls (recessed on front panel) allow independent adjustment for main output.
Lowell 810-T72 At A Glance:
Reliable 15W 8" (10oz.) speaker for a value price.
Dual cone 8-inch driver provides clear and accurate
reproduction of music and voice communications.
Available with a factory-wired transformer for fast
installation using color-coded leads.
Compatible with Lowell's extensive selection of architectural grilles, backboxes, and surface baffles
FREE standard ground shipping on orders over $99 to the 48 contiguous states. See Terms and Conditions for full details and exemptions.
All products are covered by ProAudioSuperstore.com's 30-day Return Policy. See Terms and Conditions for full details and exemptions.
Warranty
New product. Includes full standard manufacturer warranty.