Shure QLXD 2-Channel Handheld Wireless Mic System Package
Shure
$3,208.00
$2,499.00
2499.00
Top Seller ProAudioSuperstore's exclusive QLXD 2-Channel Package is everything you need for two of our most recommended handheld wireless microphone systems with drop-in lithium-ion battery recharging. The package includes two QLXD24/SM58 handheld wireless microphones systems, the SCB200US drop-in charging cradle, and two SBC900 lithium-ion rechargeable battery cells.
SKU KITQLXD
Authorized Dealer: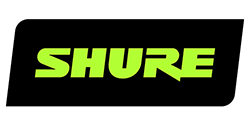 Everything you need for two of our recommended wireless microphone systems with drop-in battery recharging.
The Shure QLXD System Package Includes:
2 x QLXD24/SM58 Digital Wireless Microphone Systems
2 x SB900 Lithium-Ion Rechargeable Batteries
1 x SBC200US Dual-docking Battery Charger with Power Supply. The Shure QLXD24/SM58 is the latest wireless microphone system from the industry leader. The QLXD24/SM58 system offers networked control, AES-256 encryption, and simplified setup and operation. QLXD delivers outstanding 24-bit digital audio clarity.
Pure Digital Sound
Standard analog wireless microphone systems have to compensate for radio frequency limitations when transmitting analog audio by applying compression and expansion to the audio as well as some pre-emphasis equalization. This can cause artifacts in the audio and will never sound as good as the same microphone connected with a cable. A digital wireless microphone system is different and does not require the same processing. The audio is converted to a digital signal before being transmitted over the radio frequency. Therefore is does not face the same limitations. This process ensures the sound from the microphone is pure and the exact same once it reaches the receiver and is sent to your sound system.
No More Interference
The QLXD24/SM58 can automatically scan quickly and easily for a clean frequency. Once it finds a clear frequency to use, simple sync the transmitter to the receiver and you're ready to go. With its ultra-wide 64MHz frequency band and efficient RF performance, up to 60 channels can be used per band. Unlike most other wireless system, the QLXD24/SM58 comes with larger ""1/2 wave"" antennas that provide the receiver more usable RF gain as well. The system can be connected to your existing network with its built-in Ethernet port which allows remote monitoring and control of the system with the ShurePlus™ app for iOS devices and Shure Wireless Workbench 6 software for Mac and PC. Wireless Workbench allows you to scan available frequencies with a full graphic chart showing all frequencies in use at your location. This further allows for fine tuning to avoid possible sources of interference.
There's An App For That!
The QLXD24/SM58 can be remotely monitored and controlled when connected to a network using the ShurePlus app available on iOS devices. No longer do you have to guess if your wireless system is experiencing interference or if the battery is going to die soon. The ShurePlus app gives you control of frequency use, battery like, and transmitter gain control, all from the convenience of your iPhone or iPad.
Shure's Wireless Workbench 6 software for both Mac and PC gives you even more control of your QLXD networked systems. WWB6 lets you use the QLXD receiver to do a frequency scan of its entire available bandwidth with the results plotted on an easy to read chart. You can plug in your location and the software will automatically show you and block out TV stations that are broadcasting within the frequency band. It will even automatically deploy the best frequencies to any connected QLXD system.
Secure Encryption
When you're using your wireless microphone for subjects and information that is more sensitive in nature and you don't want anyone to be able to listen in, the QLXD24/SM58 features an available 256-bit AES encryption mode. Simply turn it on and re-sync the transmitter to the receiver, and the audio is fully protected without any penalty to performance.
Built To Last
Wireless microphones are an important part of any event, meeting, or performance. Let's face it, wireless microphones can be dropped and handled by inexperienced users. You want a system that can withstand abuse and will last for many years. The QLXD24/SM58 is built to last with its rugged metal construction. The SM58 capsule is legendary for its ruggedness. Drive a truck over the head and likely the microphone capsule will continue to work. There's no reason why a QLXD24/SM58 couldn't last you 10 years or more if properly taken care of.
Shure QLXD4 Receiver Features Include:
High-contrast LCD menu and controls
Audio and RF LED meters with peak indicator
Detachable 1/2 wave antennas
Mic/Line switchable XLR output
1/4"" instrument output
Ethernet port for networking
Compatible with Shure Wireless Workbench® 6 control software
Remote monitoring and control from iOS devices via ShurePlus™ Channels mobile app
Shure QLXD2/SM58 Handheld Transmitter Features Include:
Included SM58 cardioid dynamic microphone capsule
Interchangeable microphone capsules
>120 dB dynamic range
Rugged metal construction
Backlit LCD with easy to navigate menu and controls
Selectable display mode showing group/channel, frequency, or battery runtime
100 meter (300 ft.) line-of-sight operating range
Frequency and power lockout
2 x AA batteries included
Optional Shure SB900 lithium ion rechargeable battery
External charging contacts for docked charging
Get Consistent Warmth & Clarity with the Shure SM58 Microphone Capsule
We already told you that Shure's SM58 vocal microphones are legendary, now let us tell you why!
With a cardioid polar pattern, the SM58 is a unidirectional, dynamic microphone that delivers top-notch quality vocals in a variety of applications, from live performances to studio recordings and sound reinforcement.
In addition to quality and consistency in action, you'll find numerous features such as a built-in spherical filter that helps minimize ""pop"" noises from wind and breath. Add to that a pneumatic shock-mount system to cut out handling noise and you'll be sure your vocals will stay center stage with Shure and the SM58.
What's more, this mic has a brightened mid-range and bass roll off to ensure clear, warm vocals in any performance. And because Shure knows ""things"" sometimes happen, they've manufactured the SM58 with a rugged construction, shock-mount system, and steel mesh grille so no matter how roughly it's handled, you'll always get a legendary performance!
Shure SM58 Features
Frequency response tailored for vocals, with brightened mid-range and bass roll-off
Uniform cardioid pickup pattern isolates the main sound source and minimizes background noise
Pneumatic shock-mount system cuts down handling noise
Effective built-in spherical wind and pop filter
Supplied with break-resistant stand adapter which rotates 180 degrees
Legendary Shure quality, ruggedness and reliability
Cardioid (unidirectional) dynamic
Frequency response: 50 to 15,000 Hz
Rated Impedance is 150 ohms for connection to microphone inputs rated low impedance
Three-pin professional audio connector (male XLR type)
FREE standard ground shipping on orders over $99 to the 48 contiguous states. See Terms and Conditions for full details and exemptions.
All products are covered by ProAudioSuperstore.com's 30-day Return Policy. See Terms and Conditions for full details and exemptions.
Warranty
New product. Includes 2 year manufacturer warranty.